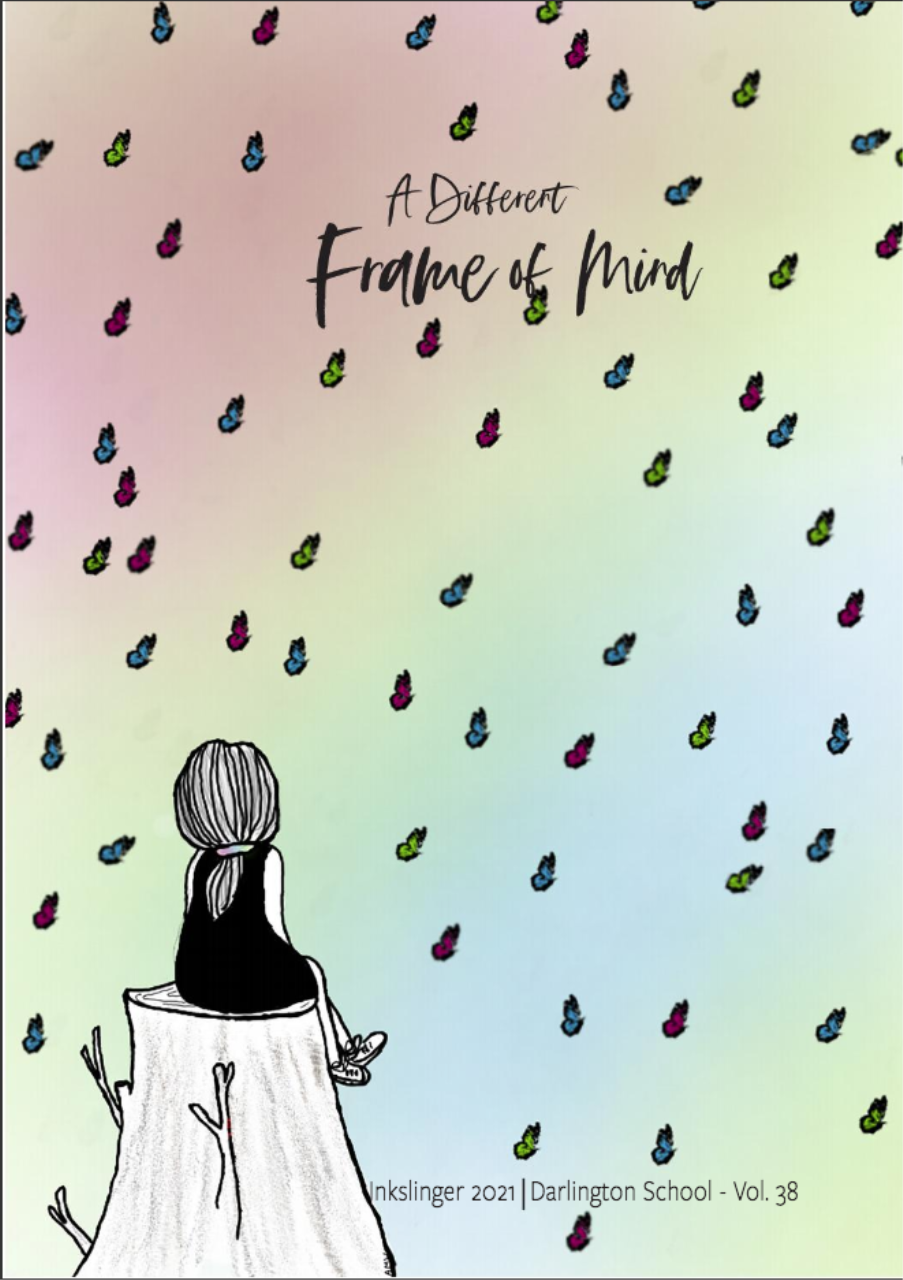 The Inkslinger staff and I are pleased to announce that the Inkslinger 2021 is here! We have worked incredibly hard creating this year's publication over the past nine months, and we are so excited for you to read it. Currently, the Inkslinger 2021 is only available in a digital format on Issuu.com. However, we will be releasing a print edition really soon.
Click here to view this year's publication. To see a clearer version, we recommend that you read it in fullscreen mode.
Thank you to everyone who submitted to this year's publication, and we hope that you enjoy the 38th edition of the Darlington School Inkslinger!

Sincerely,
Ashlyn Woods ('21)
Editor-in-Chief